2019 HR Training Webinars
Listed below is our 2019 HR webinar calendar. Most titles are available via live, CD, and On-Demand formats, and almost all offer SHRM and HRCI credits. Simply click a title for more details.
Today's Featured Webinars
How To Avoid Wrongful Termination Claims
In this program, you wil learn the different types of wrongful termination claims available to an employee, identify the hot issue buttons for these claims, and lean how to avoid them. Topics range from discrimination, accommodation, and effects of wrongful employment practices.
Available Versions:
Live on: 7/11/2019. Also available via CD, On-Demand
Multi-State Payroll Tax Compliance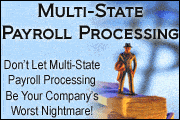 Many states have become aggressive when enforcing their non-resident state income tax withholding rules, and state payroll tax auditors are now questioning whether or not you have workers "performing services" in their state. By attending this audio conference you will learn taxation and reporting requirements for all states where your organization has employees working - or in some cases - living.
Available Versions:
Live on: 7/17/2019. Also available via CD, On-Demand
Preventing Workplace Harassment and Bullying - What Every HR Professional Should Know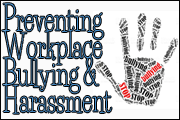 Fostering a professional workplace free of discrimination, harassment, and bullying may be one of the most important things a human resources professional can do.
Available Versions:
Live on: 7/17/2019. Also available via CD, On-Demand
Looking for webinars available right now? Check out our on-demand webinars.
Find Seminars, Webinars, And Online Training In Your Area
What Is A Webinar?
A webinar is a training session conducted over the Internet. Typically, a webinar lasts between 60 and 90 minutes, and focuses on a specific topic.
What Is The Difference Between A Webinar And An Audio Conference?
The content is the same, but the way you view the content is somewhat different. With a webinar, you typically view the content on your computer screen and listen to the Presenter on your speakers or phone. With an audio conference you listen to the Presenter via phone, but can download, print, and view the content at your desk. The benefit of the latter is that you can take notes - and keep - your printouts with you.
What Are The Training Formats For An HR Webinar Of Audio Conference?
Our webinars and audio conferences are available in three formats:
Live
You attend a Live version on a specific date and time, and ask questions in real time. And since the price is per phone line, you can have multiple people attend for one price.
CD
The CD version is a recording of the Live event. Though you do lose the ability to ask questions, you benefit from being able to replay the training session multiple times or lend it out to your co-workers or direct reports.
On-Demand
The On-Demand format is a recorded version of the live event that you download.
Do Your HR Webinars And Audio Conferences Carry ReCertification Credits?
Yes, we offer recertification credits! We typically offer 1.5 recertification credits on our webinars and audio conferences for the following accredidations:
PHR ReCertification Credits
SPHR ReCertification Credits
HRCI ReCertification Credits
SHRM ReCertification Credits
SHRM CPSM ReCertification Credits
SHRM SCPSM ReCertification Credits