Need HR Compliance Training?
Laws, and rules, and regs, oh my! From FMLA to ADA to EEO to about 100 other HR compliance requirements, the HR Department must know - and comply with - a boatload of HR laws, rules, and regulations.

So how do you keep up with your HR compliance requirements for FLSA, harassment, completing I-9s, OSHA, and more - plus make sure you know about best practices and processes for writing job descriptions and employee handbooks, communicating COBRA, handling FMLA and ADA leaves, and the like? You need a resource, and HRTrainingCenter.com should be it.

HR Training Center provides HR compliance training for COBRA, HIPAA, FMLA, ADA, Payroll, Retirement Plans, Cafeteria Plans, OSHA, and other federally-mandated compliance requirements, as well as HR compliance training for compensation, performance management, onboarding, time management, and virtually all HR required skills.
Find HR Compliance Training
You can find both hard and soft skills courses at the HR Training Center for all of your HR compliance training requirements.

While a few of our best-sellers are listed below, you can see the full course listing be using the search box at the bottom of this page, or find your HR compliance training courses by using the links below.


---
HR Compliance Training Courses: Training By Topic
---
ADA Compliance Training

COBRA

FMLA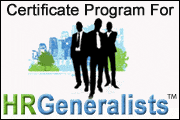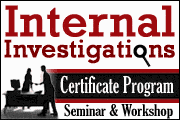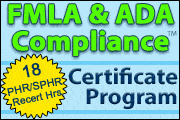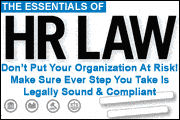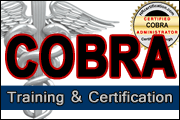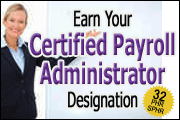 ---
HR Compliance Training Courses For Federal Laws
---
Find Other HR Training Courses?
Go to https://hrtrainingcenter.com/coursetopics.asp to see the full list of our HR training courses.