HR On-Demand HR Webinars, Webcast, and Audio Conferences
Listed below are On-Demand webinars and audio presentations. All have run within the last six months, so all are up-to-date and timely.
Tips For Completing, Storing, And Destroying Your Form I-9s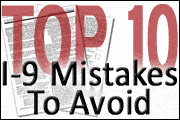 The Form I-9 appears to be simple, yet more often than not, the forms are not completed correctly. Many employers are surprised to learn that errors in Form I-9 completion and administration can lead to steep fines and penalties. Through training and plenty of examples, learn how to avoid mistakes in I-9 administration!
Available Versions:
Year End Legislative & Tax Changes In Payroll
This audio conference addresses the legislative changes to employment taxation for 2010 at both the federal and state level, the resources available to payroll professionals to insure that they are kept abreast of any changes to payroll taxation as they occur, as well as recent trends in state unemployment insurance, the solvency of the funds, and how FUTA will be affected in coming years.
Available Versions:
Live on: 12/4/2019. Also available via On-Demand
Fundamentals Of Form W-2 & Form W-4 Processing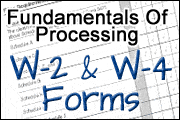 This training session covers the Form W-4 and Form W-2, and provides critical training to help you to stay on top of current rules and regulations regarding these forms.
Available Versions:
Live on: 1/9/2020. Also available via On-Demand
Looking for live events? Check out our webinar calendar and seminar calendar.
Find Seminars, Webinars, And Online Training In Your Area