HR On-Demand HR Webinars, Webcast, and Audio Conferences
Listed below are On-Demand webinars and audio presentations. All have run within the last six months, so all are up-to-date and timely.
Garnishments, Child Support Orders, And Other Levies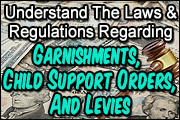 This training session gives you tools to better understand the responsibilities that a company has regarding garnishments, Child Support orders, and levies under state and federal guidelines such as Consumer Credit Protection Act, IRS levy requirements, and state-specific levy and garnishment withholding requirements.
Available Versions:
Recorded. Available via On-Demand
Tips For Completing, Storing, And Destroying Your Form I-9s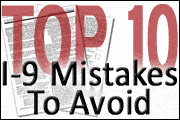 The Form I-9 appears to be simple, yet more often than not, the forms are not completed correctly. Many employers are surprised to learn that errors in Form I-9 completion and administration can lead to steep fines and penalties. Through training and plenty of examples, learn how to avoid mistakes in I-9 administration!
Available Versions:
Conducting HR Investigations Involving A Virtual Workforce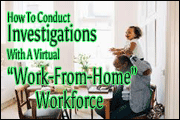 This webinar will provide valuable insight for conducting employee investigations for a virtual workforce. By attending, you will learn valuable tips, techniques, and tools, as well as best practices for working cases virtually.
Available Versions:
Recorded. Available via On-Demand
Looking for live events? Check out our webinar calendar and seminar calendar.
Find Seminars, Webinars, And Online Training In Your Area