Find HR Training By Topic
Training For All Of Your HR Needs!
HR departments everywhere have evolved from only handling transactional work such as payroll and hiring to playing a strategic role in the overall function of businesses around the world. As a result, HR managers are no longer able to rest on the laurels of their past experience. Rather, they must stay abreast of ongoing changes to federal and state laws; best practices for compensation and benefits; and ways to keep employees safe, engaged, and productive in the workplace.
HRTrainingCenter.com offers instruction across a variety of courses that help you better understand the employment and labor law requirements. Further, these courses cover key HR practices and processes for not only staying in compliance with state and federal laws, but proactively managing the HR functions of your organization.
Two Ways To Find Your Training
Option 1: View By HR Topics
Sometimes there are just too many search options, so this method shows you the most-used HR training seminars, webinars, etc. This section also includes pages on background material and links on federal laws such FMLA, ADA, COBRA, and other HR topics.
HR Compliance
This section provides compliance help for FMLA, ADA, Payroll, and other federal laws.
ADA Compliance Training
COBRA
FMLA
HR Management
This area provides tips and training for making sure your employee handbooks, job descriptions, and related services are up to date.
Payroll & Compensation
There are very many rules, reporting, and recordkeeping requirements. We've included training sessions for most of the key areas.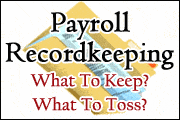 Workers' Compensation
Whether you are a new or experienced Workers Compensation manager, if you have Workers Compensation responsibilities at your workplace - or are overwhelmed by the sheer number of tasks associated with it - you may need some help.
Safety
There are numerous safety and reporting requirements to which employers are subject. We've included below some links to courses to both help you meet your compliance requirements and to help prevent accidents.
Professional Development
Everyone wants to be better at their job, so below are some training courses to assist with your professional development.
Certifications
Everyone wants to do a great job – and make more money. Certifications have proven to do both, so we have included links to some of the best-selling HR certification courses.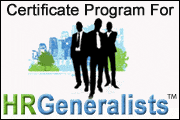 Option 2: Use The Search Box To Find Courses Near You
This function will show you all of the available seminars, webinars, online, and self-study courses HR training courses.
Search for Seminars, Webinars, or Online Courses
More About Our HR Training Topics
What Types of Training Do HR Professionals Need?
HR professionals are responsible for completing a wide range of tasks - from hiring and firing employees to ensuring company compliance with state and federal employment laws. As a result, people who work in HR need to understand many principles and best practices to do their jobs. This knowledge takes years to develop through trial and error. Training accelerates the process by covering all the fundamentals and allowing you to learn from others' experiences.
Many employers require their HR staff members to hold bachelor's degrees in Human Resources, Business or related topics. All additional HR training is voluntary. This means you do not need to receive a certification to begin your career.
Although there are no formal educational requirements for HR professionals, you can still benefit from training. To advance your career and feel more confident in your role, seek out training in a variety of HR topics, especially those that align with your goals. For example, if you hope to specialize in payroll, you might attend a training on payroll law or payroll audits.
Why Complete Training on Multiple Topics?
HR training gives you several advantages in the workplace. It shows your dedication to the HR field and demonstrates your competency to future employers. It can also make you more likely to receive a promotion. When you receive training in multiple HR topics, you will have the skills necessary to take advantage of more varied job opportunities. Plus, you can increase the value you provide to your organization and employees.
Options For Online And In-Person Learning
At HRTrainingCenter.com, we offer courses on a variety of HR training topics online and in person. Our in-person seminars, courses, and workshops occur in cities across the United States. Our online courses provide the same course content in a video conference format for increased flexibility.
Course Materials Kept Accurate
Employment laws and regulations change often. To remain in compliance, HR professionals need to keep track of the changes and adjust their policies accordingly. At HRTrainingCenter.com, we update our course materials with accurate, up-to-date information every time an HR rule changes. This ensures you bring useful information back to your department, no matter when or where you attend training.
Training for All Organizations and Experience Levels
Since 1994, we have provided training on HR and management training topics for thousands of companies, from small businesses to well-known corporations. Our knowledgeable instructors deliver course content in language that's easy for anyone to understand, regardless of experience level. Opportunities for questions and interaction make our courses valuable to longtime HR professionals and those just starting out.