Payroll Training
Need Payroll Training?
Employees new to the Payroll Department are often overwhelmed at how much work is required to simply pay employees.
More than just having to know each employee's salary, Payroll Specialists must have payroll training on exempt v non-exempt rules, how to properly deduct taxes, make appropriate deductions for cafeteria plan, vacation, and sick pay, know how to handle garnishments, and fill out the myriad required payroll forms.
Sounds tough? You bet it is. But that is where we can help! Our Payroll Specialist training classes are the ideal way for you or your staff to become experts on all of your organization's required payroll compliance areas.
Find Payroll Training
HR Training Center offers a variety of payroll training courses and programs, including online payroll training programs, a variety of payroll webinars and audio conferences that cover your payroll compliance training needs, and payroll training certification programs.
Recommended Payroll Training Seminars: Basic Training
Recommended Payroll Certifications: Advanced Training
Speciatly Training: Live & Recorded Payroll Webinars
Featured Payroll Webinars & Audio Conferences
Featured Events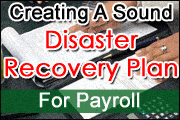 Creating A Sound Disaster Recovery Plan For Payroll
6/3/2015
This training session gives you the tools to develop a solid disaster recovery plan. By attending this training session, you will learn best practices and tips, such as where to begin and how to keep the plan up to date.
Safety Incentive Programs: Is Mine Legal?
6/9/2015
This training session discusses how to develop a new - or revise an existing - Incentive/Reward Program that will help you promote positive safety behaviors in your workers - and stand up to OSHA scrutiny!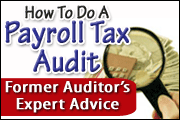 IRS Form 940 And Unemployment
6/10/2015
This training session reviews the necessary updates to IRS Form 940, and how payroll professionals are affected.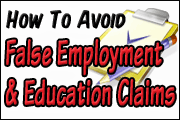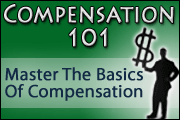 Compensation 101
6/24/2015
This training session will give you the tips and best practices to make your base pay program a roaring success!
I-9 Compliance Workshop: The New Rules & Best Practices Of Employee Verification
6/24/2015

Your organization's odds of being targeted for an audit of your I-9 forms have skyrocketed in just the past few years. Plus, the feds have released a brand-new version of the I-9 form with new requirements.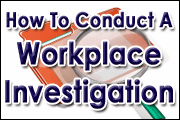 Basics Of Internal Investigations
6/26/2015
Most HR professionals have never had formal training in how to conduct investigations; yet, when the time comes to handle an employee issue…who do they call?? HR. Act now to learn the basics of how to gather a statement of complaint, identify witnesses, gather evidence, and conduct witness interviews that get to the truth.
Handling & Recouping Payroll Overpayments
7/8/2015
This training session will give participants the tools to analyze all types of employee overpayments and how the handle proper taxation, as well as meeting federal and state laws that affect how overpayments should be properly handled.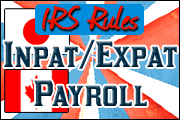 Inpats & Expats: Payroll Compliance Tips
7/15/2015
Learn how to properly pay employees in foreign jurisdictions, how to run a shadow payroll in the United States, and how to work with a third party provider who may be performing the tax equalization for these workers.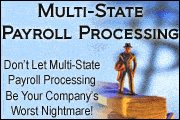 Multi-State Payroll Tax Compliance
7/22/2015
By attending this audio conference you will learn taxation and reporting requirements as they pertain to employees working in more than one state.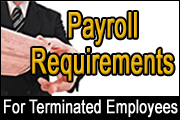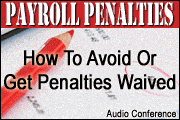 How To Get Payroll Penalties Waived
8/5/2015
In this audio conference, we will arm you with all you need to know in order to submit a penalty waiver request and hopefully enable you to receive the waiver.
Guidelines For Taxing Gifts, Awards, & Other Fringe Benefits
8/12/2015
This audio conference will help you to determine if your fringe benefits are currently being offered to employees correctly. That is, to ensure that they are compliant with federal and state payroll tax regulations that may assist you in avoiding a costly audit in the future.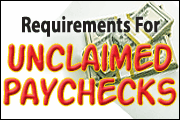 What To Do With Unclaimed Paychecks
8/19/2015
Amazingly, departing employees don't always collect all wages owed to them. Unfortunately, as a payroll professional, that becomes your problem — especially since fewer than 1 in 5 businesses comply with laws for reporting and submitting unclaimed payroll check and other property.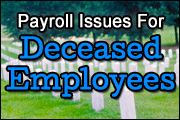 Payroll Issues For Deceased Employees
8/20/2015
This audio conference will give you the tools to handle difficult situations when employees are deceased – all while protecting your company at the same time.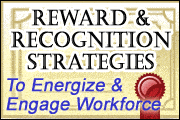 Reward & Recognition Strategies To Energize And Engage Your Workforce
8/20/2015
It is happening everywhere: companies are not making enough money to compensate their employees for a job well done. The challenge for HR professionals is to help all levels of leadership learn how to go beyond the paycheck with formal as well as informal recognition that doesn't have to break the bank!
Find Other Payroll Training Classes
To find other classroom, self-study, and online payroll training classes, simply select "Payroll" from the "Professional Development" section of the search box below.
Related Links
HR Training Center offers a variety of payroll training courses and programs, including online payroll training programs and a variety of webcasts and audio conferences for Payroll Specialists across the country that cover our payroll compliance training needs.