Payroll Training
Need Payroll Training?
Employees new to the Payroll Department are often overwhelmed at how much work is required to simply pay employees.
More than just having to know each employee's salary, Payroll Specialists must have payroll training on exempt v non-exempt rules, how to properly deduct taxes, make appropriate deductions for cafeteria plan, vacation, and sick pay, know how to handle garnishments, and fill out the myriad required payroll forms.
Sounds tough? You bet it is. But that is where we can help! Our Payroll Specialist training classes are the ideal way for you or your staff to become experts on all of your organization's required payroll compliance areas.
Find Payroll Training
HR Training Center offers a variety of payroll training courses and programs, including online payroll training programs, a variety of payroll webinars and audio conferences that cover your payroll compliance training needs, and payroll training certification programs.
Specialty Training: Live & Recorded Payroll Webinars
Featured Payroll Webinars & Audio Conferences
Featured Events
Handling & Recouping Payroll Overpayments
6/1/2016
This training session will give participants the tools to analyze all types of employee overpayments and how the handle proper taxation, as well as meeting federal and state laws that affect how overpayments should be properly handled.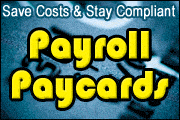 Payroll Paycards: How To Save Costs AND Maintain Compliance
6/8/2016
This audio conference covers the why's, how's, and legal issues regarding Paycards. For instance, the majority of state's labor laws allow employers to offer direct deposit, but they don't allow employers to mandate that their workers participate in their direct deposit programs.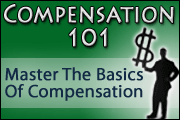 Compensation Basics
6/8/2016
This training session will give you the tips and best practices to make your base pay program a roaring success!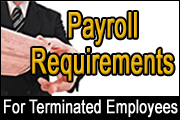 Workers' Comp Cost Savings Tips
6/29/2016
By attending this training session, you and your team will learn proper Workers' Compensation claims handling procedures.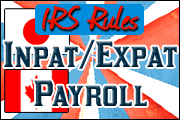 IRS Rules For Inpat & Expat Payroll
7/6/2016
Learn how to properly pay employees in foreign jurisdictions, how to run a shadow payroll in the United States, and how to work with a third party provider who may be performing the tax equalization for these workers.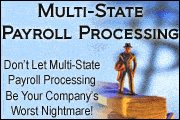 Multi-State Payroll Tax Compliance
7/13/2016
By attending this audio conference you will learn taxation and reporting requirements as they pertain to employees working in more than one state.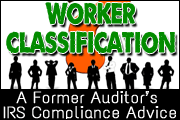 Guidelines For Taxing Gifts, Awards, & Other Fringe Benefits
7/20/2016
This audio conference will help you to determine if your fringe benefits are currently being offered to employees correctly. That is, to ensure that they are compliant with federal and state payroll tax regulations that may assist you in avoiding a costly audit in the future.
9 Ways To Spot, Handle, and Reduce Workers' Comp Fraud
7/21/2016
Sometimes the tell-tale signs of a fraudulent claim are apparent right away; other times they don't develop until the claim is already in progress, but either way, you need to know what to do to protect your organization.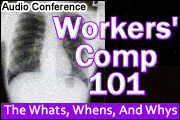 Workers' Comp 101: The Whats, Whens, And Whys
8/4/2016
This 90 minute training session will provide you and/or your team with a better understanding of how workers' comp works, plus how you can directly impact claim outcomes and costs.
E-Verify Compliance Requirements
8/10/2016
E-verify is a powerful, free tool to help ensure that employers' hiring practices are in compliance with the Immigration Reform & Control Act (IRCA).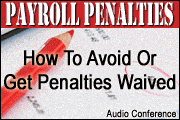 How To Get Payroll Penalties Waived
8/10/2016
In this audio conference, we will arm you with all you need to know in order to submit a penalty waiver request and hopefully enable you to receive the waiver.
Recommended Payroll Training Seminars: Basic Training
Recommended Payroll Certifications: Advanced Training
Find Other Payroll Training Classes
To find other classroom, self-study, and online payroll training classes, simply select "Payroll" from the "Professional Development" section of the search box below.
Related Links
HR Training Center offers a variety of payroll training courses and programs, including online payroll training programs and a variety of webcasts and audio conferences for Payroll Specialists across the country that cover our payroll compliance training needs.