Payroll Training
Need Payroll Training?
Employees new to the Payroll Department are often overwhelmed at how much work is required to simply pay employees.
More than just having to know each employee's salary, Payroll Specialists must have payroll training on exempt v non-exempt rules, how to properly deduct taxes, make appropriate deductions for cafeteria plan, vacation, and sick pay, know how to handle garnishments, and fill out the myriad required payroll forms.
Sounds tough? You bet it is. But that is where we can help! Our Payroll Specialist training classes are the ideal way for you or your staff to become experts on all of your organization's required payroll compliance areas.
Find Payroll Training
HR Training Center offers a variety of payroll training courses and programs, including online payroll training programs, a variety of payroll webinars and audio conferences that cover your payroll compliance training needs, and payroll training certification programs.
Recommended Payroll Training Seminars: Basic Training
Recommended Payroll Certifications: Advanced Training
Speciatly Training: Live & Recorded Payroll Webinars
Featured Payroll Webinars & Audio Conferences
Featured Events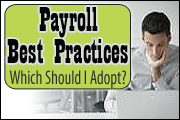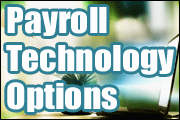 Payroll Technology
4/8/2015
This training session gives you the tools to be able better understand the new technology that can be used to improve your payroll processes.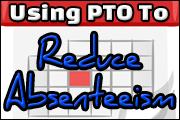 PTO Best Practices
4/10/2015
In this informative audio conference, you'll learn how to develop a contemporary PTO policy that reduces employee absenteeism, how to structure the policy to address both your exempt and non-exempt employees, and best practices in how to manage leave abuse and avoid legal land mines.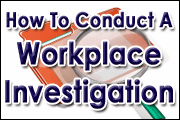 Workplace Investigations 101: The Basics For Conducting Workplace Investigations
4/10/2015
Most HR professionals have never had formal training in how to conduct investigations; yet, when the time comes to handle an employee issue…who do they call?? HR. Act now to learn the basics of how to gather a statement of complaint, identify witnesses, gather evidence, and conduct witness interviews that get to the truth.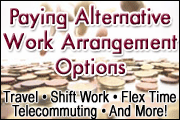 Alternative Work Arrangement Options
4/22/2015
This audio conference explores Alternative Work Arrangement options that can provide benefits to your organization, as well the payroll implications of these arrangements.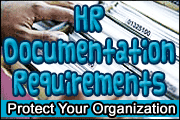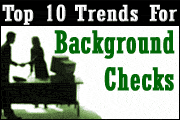 Background Checks And Safe Hiring: Trends, Legal Developments, And Best Practices
5/5/2015
This session will review the top ten trends and best practices for 2014 when it comes to background checks and safe hiring, including the use of social networking sites, the EEOC approach to the use of criminal records and credit reports, international background screening, resume fraud, dealing with temporary workers, privacy, off-shoring of personal data, and tools to protect against workplace violence.
Executive Taxation
5/6/2015
This training session provides a detailed review of executive payments and/or deductions - plus the best methods to handle the taxation of such payments.
Payroll Operations: Best Practices
5/13/2015
This training session gives you the tools to be able to better review specific processes and see how new innovations can improve your payroll process.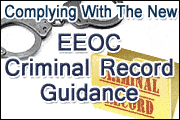 Whistleblower Protection Program Requirements
5/19/2015
In this session, we will discuss the rules of the Whistleblower Protection Program, including how to take proactive steps to avoid potential investigations and ensure that you have defensible policies in place should an investigation arise.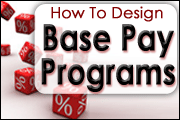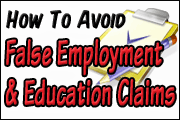 Find Other Payroll Training Classes
To find other classroom, self-study, and online payroll training classes, simply select "Payroll" from the "Professional Development" section of the search box below.
Professional Development
Products & Services to help manage and grow your career!


Need training or resources in other areas? Try our other Training Center sites:

HR, Acct., Banking, Insurance, Fin. Svcs., Real Estate, Mortgage, HealthCare, Safety, Sales, IT

Related Links
HR Training Center offers a variety of payroll training courses and programs, including online payroll training programs and a variety of webcasts and audio conferences for Payroll Specialists across the country that cover our payroll compliance training needs.