Payroll Training
Need Payroll Training?
Employees new to the Payroll Department are often overwhelmed at how much work is required to simply pay employees.
More than just having to know each employee's salary, Payroll Specialists must have payroll training on exempt v non-exempt rules, how to properly deduct taxes, make appropriate deductions for cafeteria plan, vacation, and sick pay, know how to handle garnishments, and fill out the myriad required payroll forms.
Sounds tough? You bet it is. But that is where we can help! Our Payroll Specialist training classes are the ideal way for you or your staff to become experts on all of your organization's required payroll compliance areas.
Find Payroll Training
HR Training Center offers a variety of payroll training courses and programs, including online payroll training programs, a variety of payroll webinars and audio conferences that cover your payroll compliance training needs, and payroll training certification programs.
Specialty Training: Live & Recorded Payroll Webinars
Featured Payroll Webinars & Audio Conferences
Featured Events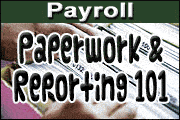 Payroll Paperwork & Reporting 101
12/2/2015
This audio conference covers the details of paycheck preparation, summary recordkeeping, deposit requirements, tax returns, and other forms necessary in the operations of payroll.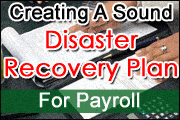 Creating A Sound Disaster Recovery Plan For Payroll
12/2/2015
This training session gives you the tools to develop a solid disaster recovery plan. By attending this training session, you will learn best practices and tips, such as where to begin and how to keep the plan up to date.
Executive Taxation
12/9/2015
This training session provides a detailed review of executive payments and/or deductions - plus the best methods to handle the taxation of such payments.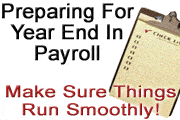 Preparing For Year End In Payroll
12/10/2015
During this session we will discuss the year end process from start to finish. What reconciliations can you do prior to year end, what information should you start gathering, and what are the common items forgotten prior to W-2 issuance are a few of the items that will be addressed during this discussion. Best practices for a smooth year end process will be discussed and tools to assist will be covered.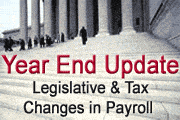 Year End Legislative & Tax Changes In Payroll
12/16/2015
This audio conference addresses the legislative changes to employment taxation for 2010 at both the federal and state level, the resources available to payroll professionals to insure that they are kept abreast of any changes to payroll taxation as they occur, as well as recent trends in state unemployment insurance, the solvency of the funds, and how FUTA will be affected in coming years.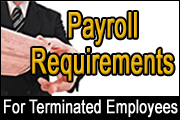 Mandated Sick Pay: Options And Requirements
1/21/2016
This webinar will get you up to date on current and pending legislation regarding mandated sick pay requirements, as well as help you to better understand the tax withholding and reporting for third party sick pay requirements.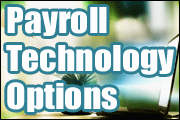 Payroll Technology Options
1/28/2016
This training session gives you the tools to be able better understand the new technology that can be used to improve your payroll processes.
Recommended Payroll Training Seminars: Basic Training
Recommended Payroll Certifications: Advanced Training
Find Other Payroll Training Classes
To find other classroom, self-study, and online payroll training classes, simply select "Payroll" from the "Professional Development" section of the search box below.
Related Links
HR Training Center offers a variety of payroll training courses and programs, including online payroll training programs and a variety of webcasts and audio conferences for Payroll Specialists across the country that cover our payroll compliance training needs.