Payroll Training
Need Payroll Training?
Employees new to the Payroll Department are often overwhelmed at how much work is required to simply pay employees.
More than just having to know each employee's salary, Payroll Specialists must have payroll training on exempt v non-exempt rules, how to properly deduct taxes, make appropriate deductions for cafeteria plan, vacation, and sick pay, know how to handle garnishments, and fill out the myriad required payroll forms.
Sounds tough? You bet it is. But that is where we can help! Our Payroll Specialist training classes are the ideal way for you or your staff to become experts on all of your organization's required payroll compliance areas.
Find Payroll Training
HR Training Center offers a variety of payroll training courses and programs, including online payroll training programs, a variety of payroll webinars and audio conferences that cover your payroll compliance training needs, and payroll training certification programs.
Specialty Training: Live & Recorded Payroll Webinars
Featured Payroll Webinars & Audio Conferences
Featured Events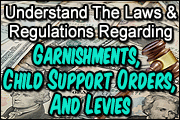 Garnishments, Child Support Orders, And Other Levies
5/4/2016
This training session gives you tools to better understand the responsibilities that a company has regarding garnishments, Child Support orders, and levies under state and federal guidelines such as Consumer Credit Protection Act, IRS levy requirements, and state-specific levy and garnishment withholding requirements.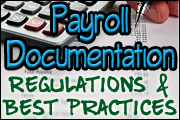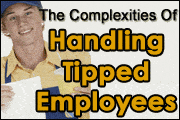 Payroll Complexities For Tipped Employees
5/11/2016
This training session gives you the tools to better understand how to handle tipped employees. Specifically, you'll get clarity on how the tip credit works and how to keep compliant with state and federal laws.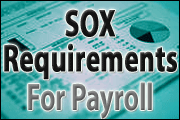 SOX Requirements For Payroll
5/13/2016
This course – taught by and ex-State of CA Auditor - covers the payroll and benefit areas that are most likely to come under scrutiny due to the SOX Act.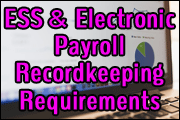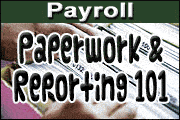 Payroll Paperwork & Reporting 101
5/20/2016
This audio conference covers the details of paycheck preparation, summary recordkeeping, deposit requirements, tax returns, and other forms necessary in the operations of payroll.
Handling & Recouping Payroll Overpayments
6/1/2016
This training session will give participants the tools to analyze all types of employee overpayments and how the handle proper taxation, as well as meeting federal and state laws that affect how overpayments should be properly handled.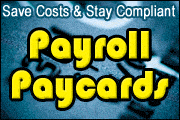 Payroll Paycards: How To Save Costs AND Maintain Compliance
6/8/2016
This audio conference covers the why's, how's, and legal issues regarding Paycards. For instance, the majority of state's labor laws allow employers to offer direct deposit, but they don't allow employers to mandate that their workers participate in their direct deposit programs.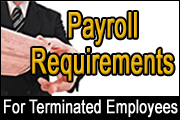 Recommended Payroll Training Seminars: Basic Training
Recommended Payroll Certifications: Advanced Training
Find Other Payroll Training Classes
To find other classroom, self-study, and online payroll training classes, simply select "Payroll" from the "Professional Development" section of the search box below.
Related Links
HR Training Center offers a variety of payroll training courses and programs, including online payroll training programs and a variety of webcasts and audio conferences for Payroll Specialists across the country that cover our payroll compliance training needs.