Payroll Training
Need Payroll Training?
Employees new to the Payroll Department are often overwhelmed at how much work is required to simply pay employees.
More than just having to know each employee's salary, Payroll Specialists must have payroll training on exempt v non-exempt rules, how to properly deduct taxes, make appropriate deductions for cafeteria plan, vacation, and sick pay, know how to handle garnishments, and fill out the myriad required payroll forms.
Sounds tough? You bet it is. But that is where we can help! Our Payroll Specialist training classes are the ideal way for you or your staff to become experts on all of your organization's required payroll compliance areas.
Find Payroll Training
HR Training Center offers a variety of payroll training courses and programs, including online payroll training programs, a variety of payroll webinars and audio conferences that cover your payroll compliance training needs, and payroll training certification programs.
Specialty Training: Live & Recorded Payroll Webinars
Featured Payroll Webinars & Audio Conferences
Featured Events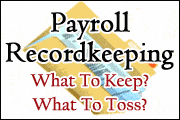 IRS Rules For Travel Pay
10/15/2015
This audio conference covers the IRS rules regarding what is considered travel versus commute and what is an allowable expense versus taxable wages. It will enable you to understand how and when to compensate an employee for travel time away from a work site.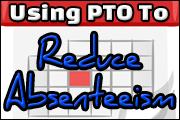 How To Use PTO To Reduce Absenteeism
10/22/2015
In this informative audio conference, you'll learn how to develop a contemporary PTO policy that reduces employee absenteeism, how to structure the policy to address both your exempt and non-exempt employees, and best practices in how to manage leave abuse and avoid legal land mines.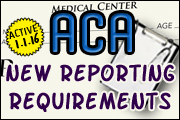 Health Care Reform And The New Reporting Requirements
10/27/2015
As per the recent Supreme Court ruling, the reporting requirements of the Affordable Care Act are effective January 1, 2016. This webinar will provide you with specifics on employer and employee reporting requirements.
Best Practices For I-9 Recordkeeping
10/29/2015
All employers know they must complete an I-9 form for new hires, but based on the number of fines and penalties, not all know or accurately comply with the I-9 recordkeeping requirements.
How To Properly Complete The I-9 Form
10/29/2015
While the I-9 form looks relatively simple at face value, mistakes leading to costly penalties are all-to-common. Failure to properly complete I-9s can lead to significant, costly penalties that can easily be avoided simply by making sure that the individuals with I-9 responsibilities in your company know how to correctly complete this paperwork and clearly understand the consequences of failing to do so.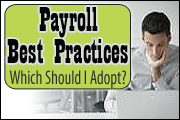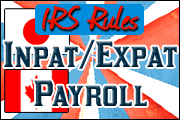 IRS Rules For Inpat & Expat Payroll
11/5/2015
Learn how to properly pay employees in foreign jurisdictions, how to run a shadow payroll in the United States, and how to work with a third party provider who may be performing the tax equalization for these workers.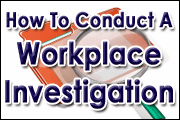 Workplace Investigations 101: The Basics For Conducting Workplace Investigations
11/17/2015
Most HR professionals have never had formal training in how to conduct investigations; yet, when the time comes to handle an employee issue…who do they call?? HR. Act now to learn the basics of how to gather a statement of complaint, identify witnesses, gather evidence, and conduct witness interviews that get to the truth.
Executive Taxation
12/9/2015
This training session provides a detailed review of executive payments and/or deductions - plus the best methods to handle the taxation of such payments.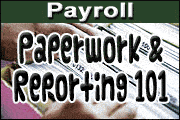 Payroll Paperwork & Reporting 101
12/2/2015
This audio conference covers the details of paycheck preparation, summary recordkeeping, deposit requirements, tax returns, and other forms necessary in the operations of payroll.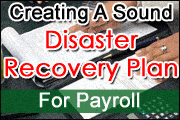 Creating A Sound Disaster Recovery Plan For Payroll
12/2/2015
This training session gives you the tools to develop a solid disaster recovery plan. By attending this training session, you will learn best practices and tips, such as where to begin and how to keep the plan up to date.
Recommended Payroll Training Seminars: Basic Training
Recommended Payroll Certifications: Advanced Training
Find Other Payroll Training Classes
To find other classroom, self-study, and online payroll training classes, simply select "Payroll" from the "Professional Development" section of the search box below.
Related Links
HR Training Center offers a variety of payroll training courses and programs, including online payroll training programs and a variety of webcasts and audio conferences for Payroll Specialists across the country that cover our payroll compliance training needs.