Payroll Training
Need Payroll Training?
Employees new to the Payroll Department are often overwhelmed at how much work is required to simply pay employees.
More than just having to know each employee's salary, Payroll Specialists must have payroll training on exempt v non-exempt rules, how to properly deduct taxes, make appropriate deductions for cafeteria plan, vacation, and sick pay, know how to handle garnishments, and fill out the myriad required payroll forms.
Sounds tough? You bet it is. But that is where we can help! Our Payroll Specialist training classes are the ideal way for you or your staff to become experts on all of your organization's required payroll compliance areas.
Find Payroll Training
HR Training Center offers a variety of payroll training courses and programs, including online payroll training programs, a variety of payroll webinars and audio conferences that cover your payroll compliance training needs, and payroll training certification programs.
Specialty Training: Live & Recorded Payroll Webinars
Featured Payroll Webinars & Audio Conferences
Featured Events
E-Verify Compliance Requirements
1/31/2017
E-verify is a powerful, free tool to help ensure that employers' hiring practices are in compliance with the Immigration Reform & Control Act (IRCA).
Payroll Operations: Best Practices
2/1/2017
This training session gives you the tools to be able to better review specific processes and see how new innovations can improve your payroll process.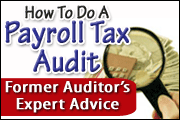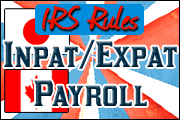 IRS Rules For Inpat & Expat Payroll
2/15/2017
Learn how to properly pay employees in foreign jurisdictions, how to run a shadow payroll in the United States, and how to work with a third party provider who may be performing the tax equalization for these workers.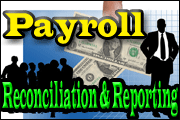 Payroll Reconciliation And Reporting
2/17/2017
In this audio conference, you will learn payroll reconciliation and reporting tips that will help you - and the rest of your company - sleep better knowing both your workers and the government are happy with payroll.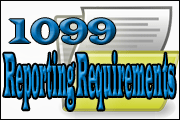 1099 Reporting Requirements
2/22/2017
You cannot afford to only grasp the basics...learn the ins and outs of 1099 filing requirements in this must-attend session.
Recommended Payroll Training Seminars: Basic Training
Recommended Payroll Certifications: Advanced Training
Find Other Payroll Training Classes
To find other classroom, self-study, and online payroll training classes, simply select "Payroll" from the "Professional Development" section of the search box below.
Related Links
HR Training Center offers a variety of payroll training courses and programs, including online payroll training programs and a variety of webcasts and audio conferences for Payroll Specialists across the country that cover our payroll compliance training needs.