Compensation Training & Strategy
Need Compensation Training? Help With Developing A Compensation Strategy?
Searching for compensation training or assistance in developing an effective compensation strategy? Then you've come to the right place!
Compensation is one of the primary and most-visible employee benefits. Therefore, setting up and managing your compensation plan should be a top priority. But how do you know whether you are pricing jobs fairly? Paying above or below market rate?
Employers often spend hundreds of man-hours developing their firm's compensation strategy looking at things like executive compensation to metrics to benchmarking their pay and compensation strategy against competition.
Key Elements Of Compensation Strategy - And Our Compensation Training Courses
HRTrainingCenter offers a number of compensation training courses to help with your compensation strategy, planning, and execution. By taking these courses, you will learn or be able to:
Understand the elements of a pay program and common compensation terms
The various types of direct compensation
Compensation philosophy and strategy: what should be included
Recognize factors that influence a compensation plan
Cite the various compensation methods and uses (Executive Compensation, Sales
Compensation, Incentive Pay, Bonuses, etc.)
Establish an effective compensation philosophy and strategy
Conduct job evaluations
What comp analytics are and why they matter
Collect survey data and perform market analysis
Develop salary ranges and grades
Understand the basic ongoing tasks necessary to administer a compensation program
Evaluate your compensation plan
Regulatory and legal issues in compensation
Communicating and evaluating compensation programs
Compensation resources and trends affecting your compensation strategy
How to use compensation metrics to nail the true cost of recruitment, retention, benefits, and turnover
Is Your Compensation Plan Competitive?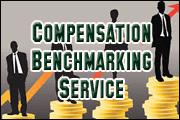 If you organization is having trouble attracting and retaining talent, it could be because your pay offer is not competitive. The best way to determine if this is the case is to do a compensation benchmark analysis.
Our "Compensation Benchmarking Service" provides you with competitive pay data you need to help make informed job offer decisions.
For more details, or to order this service, go to
https://HRTrainingCenter.com/Compensation-Benchmarking-Service-pa1007765
,h2>Find Compensation Training Courses For Managing Your Compensation PlanHRTrainingCenter.com offers compensation training courses and resources, including ways to set up and manage a compensation plan.
Listed below are some of our most-popular compensation training courses, including our Compensation Training & Certification Program. Either select on of the recommended courses or select "Compensation" from the "Professional Development" section of the search box below.
Find Seminars, Webinars, And Online Training In Your Area