Need Payroll Training?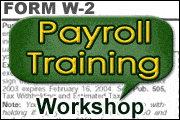 Employees new to the Payroll Department are often overwhelmed at how much work is required to simply pay employees.

More than just having to know each employee's salary, Payroll staff must have payroll training on exempt v non-exempt rules, how to properly deduct taxes, make appropriate deductions for cafeteria plan, vacation, and sick pay, know how to handle garnishments, and fill out the myriad required payroll forms.

Sounds tough? You bet it is. But that is where we can help! Our payroll training classes are the ideal way for you or your staff to become experts on all of your organization's required payroll compliance areas.



---
Find Payroll Training
---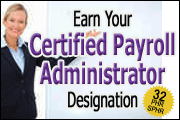 HR Training Center offers a variety of payroll training courses and programs, including online payroll training programs, a variety of webcasts and audio conferences that cover our payroll compliance training needs, and payroll training certification programs.

With our online payroll training courses, webinars, and audio conferences that cover your payroll-compliance training needs, HRTrainingCenter.com is your resource for payroll certification coursework. Our award-winning training interface not only gives you the information you need, but provides: free updates whenever the law changes; free testing for the Certified Payroll Professional designation; and free employee tracking to help you monitor employees' progress through the system.

Recommended Payroll Payroll Training SeminarsRecommended Payroll Certifications
Recorded Audio Conferences For Payroll Training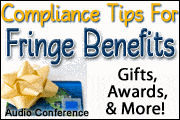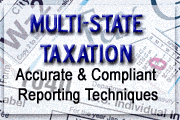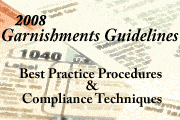 Find Other Payroll Training Classes

To find other classroom, self-study, and online payroll training classes, simply select "Payroll" from the "Professional Development" section of the search box below.