Need FLSA Or Wage & Hour Compliance Training?
Searching for FLSA Or Wage & Hour training? Then you've come to the right place!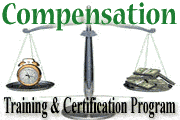 HR Training Center offers several FLSA and Wage & Hour Compliance training courses designed to help you understand the Fair Labor Standards Act and your FLSA compliance training needs.
Find FLSA Training
Listed below are some of our most-popular FLSA training courses.
Either select on of these recommended courses or select "FLSA" from the "Professional Development" section of the search box below.