FLSA Training / Wage and Hour Laws & Compliance
FLSA Laws: Need FLSA Or Wage & Hour Compliance Training?
Searching for training on FLSA laws or Wage & Hour requirements? Then you've come to the right place!
The Fair Labor Standards Act (FLSA) did more than just raise the minimum wage; it altered the definition of exempt and non-exempt employees and changed overtime laws. And since then, additional changes have made FLSA training a vital part of every HR department.
The Need for FLSA Compliance Training
Unknowingly violating FLSA can bring with it a host of complicated legal and investigative actions. The United States Department of Labor's Wage and Hour Division carries out investigations into non-compliance. Anyone found unknowingly violating FLSA law is instructed on ways to change policies to bring the organization into compliance with the law.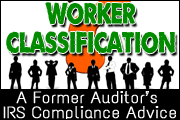 However, anyone found willingly violating the law can be:
Fined

Forced to pay out any monies owed to employees

Subject to criminal penalties
To avoid legal action, it is vital that organizations remain in compliance with FLSA
The FLSA Rules: FLSA Training Classes
Fortunately, online and in-person FLSA training seminars and FLSA classes covering FLSA rules are available to employers wishing to bring their policies and practices into compliance.
HRTrainingCenter.com offers several FLSA-related training courses, including compensation training and certification programs and our Paycheck Fundamentals Training & Certification Program. Wage and hour training is available to help you analyze your wage and hour practices. Learn how to analyze pay through compensation metrics in order to make better pay decisions. Learn how to gather and calculate key data so you can pay your employees appropriately. Find out more about other organizations' compensation best practices.
Enroll In FLSA Training Courses
One of the most frustrating parts of completing the wage and hour training you need is finding suitable training programs that teach you what you need to know and lead to certifications you need to have. Look no further than HRTrainingCenter.com. With online and in-person courses available, you can complete your FLSA training when you want, at your pace.
Our proprietary platform gives you the ability to not only learn everything you need to know about FLSA compliance, you can monitor your employees' progress through those or other HR training programs. Best of all, you can access new developments in FLSA training compliance for free once you have successfully completed our training courses. No more searching for the latest developments in HR, you have access to the information you need, when you need it.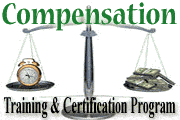 Don't wait to bring your compensation system into compliance with FLSA standards. Start your FLSA classes today with HRTrainingCenter.com.
Find FLSA Training Covering The FLSA Rules
Listed below are some of our most-popular FLSA training courses.
Either select on of these recommended courses or select "FLSA" from the "Professional Development" section of the search box below.
Top FAQs
What is the FLSA?
The Fair Labor Standards Act (FLSA) is a federal law that establishes minimum wage, overtime pay, recordkeeping, and youth employment standards affecting employees in the private sector.
What are some of the requirements of the FLSA?

The FLSA generally requires covered employers to pay nonexempt employees overtime pay of at least one and one-half times their regular rate. Employers also must keep detailed payroll records.
Find Seminars, Webinars, And Online Training In Your Area