OSHA Training Courses
Best-Selling Training Courses: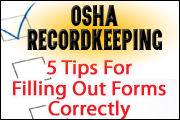 Instructor-Led: Virtual/In-Person Seminars
Instructor-Led: Webinars
OSHA / Workforce Safety Training
Workplace safety training is important for a safe and compliant workplace. And maintaining a safe workplace environment is more than just good business practice - it's the law.
There are numerous things employers must do to help prevent accidents, and many reporting requirements if an accident does happen, so the first step in effective workplace safety training is to fully understand what your responsibilities are when it comes to compliance with OSHA and other federal and state safety rules and regulations.
What Laws Govern Workplace Safety?
The Occupational Safety and Health Act (OSHA) governs occupational health and safety rules, regulations, and compliance requirements for the private sector and federal government in the United States regarding workplace safety training requirements.
OSHA rules govern a wide array of subject areas, including Construction, Electical, Machinery, Hazardous Materials, and Preventive Equipment. OSHA rules also cover situational and reporting requirement such as confined spaces, machine guarding, and specific forms - and submittal timelines - when and accident does happen.
Here is just some of what you will learn with our in-person and online OSHA and workplace safety training courses:
How to assess your organization for potential hazards
How to create a written safety plan
How to maintain meticulous records that meet OSHA standardsTips for passing an OSHA inspection
The five most common mistakes companies make when filling out their logs – and how to avoid them!
What information you are required to collect by OSHA
Setting up an incident reporting system that will make sure your logs are correct
Understanding the difference between "reporting" an injury and "recording" an injury
Properly handling your electronic reporting of injury data
The latest changes in OSHA rules and regulations, including how they affect your organization
Find OSHA And Workplace Safety Training Courses That Fulfill Your OSHA Training Requirements
Workplace safety culture begins with a well-trained workforce, and HRTrainingCenter has lots of safety and OSHA training courses to help you design, implement, and communicate key workplace safety training initiatives that help protect your employees and contractors and comply with OSHA training requirements. Specifically, we offer a wide range of OSHA training and compliance courses that help fulfill your osha training requirements, including:
OSHA training videos
Online OSHA training courses
OSHA training on record retention
In-person OSHA compliance training seminars
OSHA safety training classes, especially Safety Training webinars
...we even offer Cal OSHA training and the OSHA 30-Hour Training Compliance Course!
To find your desired OSHA training courses, either choose a recommended product below, select "OSHA" from the "Professional Development" section of the search box below, or go to our sister website,
The Safety Training Center
Best-Selling Training Courses: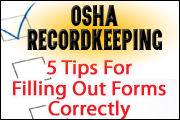 Instructor-Led: Virtual/In-Person Seminars
Instructor-Led: Webinars
Find Seminars, Webinars, And Online Training In Your Area