HR Compliance Training Courses
Need HR Compliance Training?
Laws, and rules, and regs, oh my! From FMLA to ADA to EEO to about 100 other HR compliance requirements, the HR Department must know - and comply with - a boatload of HR laws, rules, and regulations.
So how do you keep up with your HR compliance requirements for FLSA, harassment, completing I-9s, OSHA, and more - plus make sure you know about best practices and processes for writing job descriptions and employee handbooks, communicating COBRA, handling FMLA and ADA leaves, and the like? You need a resource, and HRTrainingCenter.com should be it.
What Is HR Compliance?
Generally speaking, HR compliance is the process of complying with state and federal laws such as: COBRA, the Family Medical Leave Act (FMLA), the Americans with Disabilities Act (ADA), the Fair Labor Standards Act (FLSA), OSHA, Equal Opportunity, Military leave, and Payroll-related laws...as well as anti-harassment, anti-discrimination, age and job discrimination, and other laws. In addition to knowing these laws, keep in mind that they must be communicated to the organization's employees.
What Does An HR Compliance Manager Do?
An HR Compliance Manager is a professional that keeps the legal and ethical integrity of a company intact through policy planning, communication, administration, and enforcement through all levels of the organization.
It is the HR Compliance Manager's job to advise, strategize, and implement policies and procedures to meet state and federal compliance requirements.
While the role of the HR Compliance Manager can be filled by a senior executive, for most organizations the majority of the actual work is done by an HR Compliance Specialist, aka an HR Generalist or an HR Specialist. For example, the HR Generalist or HR Specialist might handle the day-to-day FMLA, ADA, and COBRA administration, but report to a more-senior person who is responsible for both reviewing/approving their work and communicating and setting policies at an executive level.
How Do You Ensure HR Compliance?
While ensuring proper HR compliance seems simple, the actual state and federal rules are often complex and overlapping (especially if you have employees in more than one state), so once you understand the rules, the key is how to communicate them to your workforce.
That said, here are a couple of suggestions for communicating your organization's policies:
Have written rules, such as an Employee Handbook
Tell (train) your employees about your rules
Track compliance
Penalize rule breakers
Find HR Compliance Training Courses
HR Training Center provides HR compliance training for COBRA, HIPAA, FMLA, ADA, Payroll, Retirement Plans, Cafeteria Plans, OSHA, and other federally-mandated compliance requirements, as well as HR compliance training for compensation, performance management, onboarding, time management, and virtually all HR required skills.
While a few of our best-sellers are listed below, you can see the full course listing be using the search box at the bottom of this page, or find your HR compliance training courses by using the links below.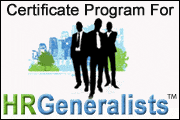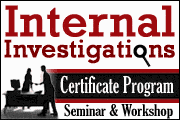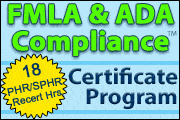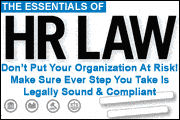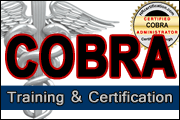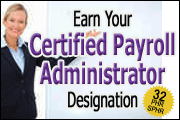 ---
HR Compliance Training Courses: Training By Topic
---
ADA Compliance Training

COBRA

FMLA

---
HR Compliance Training Courses For Federal Laws
---
Find Other HR Training Courses
Go to
https://hrtrainingcenter.com/coursetopics.asp
to see the full list of our HR training courses.
Find Seminars, Webinars, And Online Training In Your Area