Human Resources Certification Course Programs
About Our HR Certification Course Programs
Offering Both In-Person And Online HR Certification Courses!
Human Resources certifications and HR Certificate Programs are an important step to increasing your knowledge and forwarding your career.
Once a purely task-oriented department dealing with payroll and hiring, human resources is now an important part of an organization's strategic goals and objectives. With an ever-growing list of demands, legal requirements, and technical expertise required of the typical HR manager, there has never been a greater need for human resources certification courses to help an organization remain competitive and compliant.
Why A Human Resources Certification Program Course?
Not only do HR certification programs offer HR managers a chance to acquire essential skills, they award important designations that can advance their career.
Whether you are handling HR administration for your own organization or working as a Third Party Administrator, HR Training Center provides several in-person and online Human Resources Certificate and HR Certifications Programs to meet your needs. Some of the most popular in-person and online HR Certification Programs appear below, and others can be found by using the search box at the bottom of this page.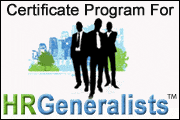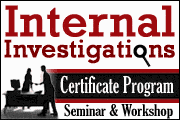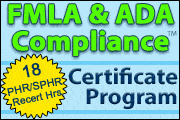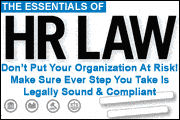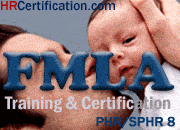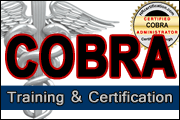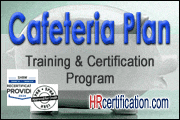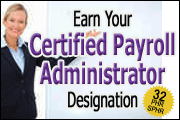 ---
Best-Selling Online And In-Person HR Certification Programs
:
---
Here are a few of our best-selling HR compliance training courses:
---
Other HR Certificate Program Seminars:
---
Below are a few of our other in-person seminars for HR compliance training:
Find Best-Selling Online And In-Person HR Certification Programs
HRTrainingCenter.com offers many best-selling online and in-person HR certification program training courses for your career needs. To find the HR courses for your day-to-day training, educational, and compliance needs, either select one of the recommended courses above or select your desired topic from the "Professional Development" section of the search box below.
Find Seminars, Webinars, And Online Training In Your Area
How To Get An HR Certification
HR certification programs provide you with an opportunity to improve your skills, demonstrate your commitment to the HR profession, and increase your pay and value to your organization. This is especially true if you are searching for a job in HR, as companies typically prefer that potential employees have advanced strategic, financial, and organization development skills.
Though there are many, many HR laws, unlike the Insurance, Financial Services, and Real Estate industries that require you to take specific pre-licensing courses to work in that industry, there are no educational requirements to work in HR. You literally can get a job in HR and immediately... [
Read More
].