Human Resources Certification Course Programs
Human Resources Certification Course Programs
Offering Both In-Person And Online HR Certification Courses!
Human Resources certifications and HR Certificate Programs are an important step to increasing your knowledge and forwarding your career.
Once a purely task-oriented department dealing with payroll and hiring, human resources is now an important part of an organization's strategic goals and objectives. With an ever-growing list of demands, legal requirements, and technical expertise required of the typical HR manager, there has never been a greater need for human resources certification courses to help an organization remain competitive and compliant.
HR Certification Program Courses
Not only do HR certification programs offer HR managers a chance to acquire essential skills, they award important designations that can advance their career.
Whether you are handling HR administration for your own organization or working as a Third Party Administrator, HR Training Center provides several in-person and online Human Resources Certificate and HR Certifications Programs to meet your needs. Some of the most popular in-person and online HR Certification Programs appear below, and others can be found by using the search box at the bottom of this page.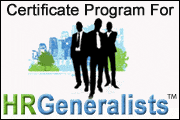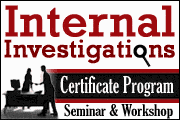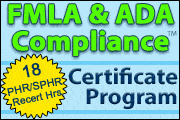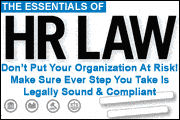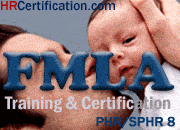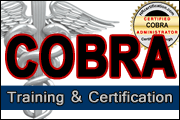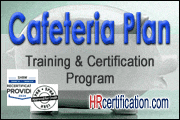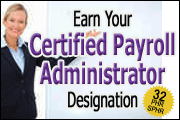 ---
Best-Selling Online And In-Person HR Certification Programs
:
---
Here are a few of our best-selling HR compliance training courses:
---
Other HR Certificate Program Seminars:
---
Below are a few of our other in-person seminars for HR compliance training:
Find Other HR Certification Programs
HRTrainingCenter.com offers HR training courses for your career needs across multiple training formats (online, in-person, audio, or self-study books and manuals). To find the HR courses for your day-to-day training, educational, and compliance needs, simply choose your desired topic from the "Professional Development" section of the search box below.
Find Seminars, Webinars, And Online Training In Your Area