Call for support:
770-410-1219
Payroll And Wage & Hour Laws
Best-Selling Training Courses:
Special Promotions
Instructor-Led: Webinars
Payroll And Wage & Hour Laws, Regulations, and Requirements
The Fair Labor Standards Act (FLSA) prescribes standards for wages and overtime pay, which affect most private and public employment.

The act is administered by the Wage and Hour Division and requires employers to pay covered employees who are not otherwise exempt at least the federal minimum wage and overtime pay of one-and-one-half-times the regular rate of pay.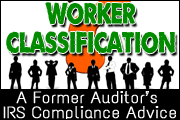 Who Is Covered

While the minimum wage applies to most workers, exemptions apply to individuals in "exempt" positions such as certain executives, administrative and professional employees, as well as other groups, such as tipped employees and child labor.

Penalties

The Wage and Hour Division enforces the labor standards provisions of the Immigration and Nationality Act (INA) that apply to aliens authorized to work in the U.S. under certain non-immigrant visa programs (H-1B, H-1B1, H-1C, H2A).

Payroll Requirements

Below are just a few of the payroll-related requirements that payroll professionals need to know:
The difference between "exempt", "non-exempt", and other pay categories

Overtime calculations on regular rate of pay

The rules for state and federal reporting requirements - and their deadlines

The multitude of state and federal rules for fringe benefits, travel pay, garnishments, escheatment, multi-state taxation, recordkeeping, and more.

IRS and DOL rules around how to properly handle payroll errors
Training Courses For Payroll And FLSA Laws
HRTrainingCenter.com provides training courses on all of these topics. Simply click on an applicable title below to see specifics about, or to order, a training session.

Best-Selling Training Courses:
Special Promotions
Instructor-Led: Webinars
Find Seminars, Webinars, And Online Training In Your Area
Share on Facebook
Share on Twitter
Need training or resources in other areas? Try our other Training Center sites: