HR Management Training Courses & HR Certificate Programs
About HR Management Training And HR Certificate Programs
What Is Human Resource Management?
Human Resource Management can be defined as managing employees and risks to help meet the goals of your organization. It can involve hiring, firing, training, managing, motivating, and communicating with employees, as well as measuring goals, complying with state and federal regulations, and doing strategic tasks such as succession planning.
Essentially, the HR Department helps provide the training, coaching, administration, legal, and talent management oversight that the rest of the organization needs for successful operation by planning, directing, and coordinating the administrative functions, developing policies and procedures, and serving as a link between an organization's management and its employees. And in many instances, especially for more senior HR managers, working on strategic planning. Luckily, TrainingCenter offers several human resource management courses to help you improve your career.
Main Functions, Duties, And Responsibilities Of HR Management
Most people would state that the primary role of the HR management team is to develop and implement HR strategies and initiatives that are aligned with the organization's overall business strategies. Beyond that, the human resources department also is responsible for:
Recruiting, hiring, and training
Setting compensation
Benefits Administration
Payroll
Complying with federal and state labor laws
Workforce planning
Certain performance management issues
Workplace investigations
Safety and health
Employee / labor relations
Strategic planning
Reporting and recordkeeping
HR Management Training Courses And HR Certificate Programs For New And Established Managers
Below are a few of our best-selling training courses for new managers, for job responsibilities such as FMLA, ADA, and Payroll compliance, audits and handbooks, and for HR certifications.
HR Compliance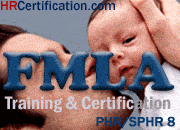 HR Management Training Courses For New Managers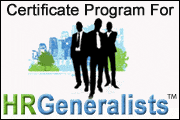 HR Management Training For Handbooks, Job Descriptions, And More
HR Certifications
HR professionals wanting to improve their knowledge and performance can take one of several Human Resources Management Certificate Programs, including: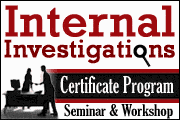 To view other HR certification courses, go to
https://HRTrainingCenter.com/Human-Resources-Certifications
Find Other Human Resources Management Training Courses
To search for additional Human Resources management training courses, select "HR Management" from the "Professional Development" section of the search box below.
Top FAQs
What Are The Best Courses For HR Management
For an overall prospective, our
Certificate Program For HR Generalists
is a great courses (and a best-seller). We also have specific training courses for specific laws such as FMLA, ADA, COBRA, Worker's Comp, Payroll, and more. Click
here
for a complete list of topics.
What Do I Do As An HR Person?

Working in HR includes handling a wide variety of responsibilities, from helping to recruit and hire, handling benefits administration, working with payroll, and ensuring compliance with state and federal laws. In smaller companies you'll probably touch all of these areas; in larger companies you'll likely be assigned specific areas of responsibility.
What Is An HR Generalist?

An HR Generalist is a professional who handles the daily operations of an organization's Human Resources department and manages the department's policies, programs, and procedures. HR Generalists typically report to an HR Manager or Human Resources Director, but they have the skills to independently tackle day-to-day HR tasks. In small- to medium-sized companies, an HR Generalist may bear responsibility for all HR functions. In larger companies, they may make up only a small part of the department.
Find Seminars, Webinars, And Online Training In Your Area
More About Human Resource Management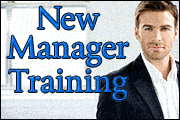 Searching for Human Resources management training courses or a certificate in HR management? Then you've come to the right place!
Workers are essential to any organization's success. To continue functioning, every company needs employees who are compensated properly and allowed to thrive in their positions. Managing a workforce is a huge task, even for small businesses, so most companies have a Human Resources department dedicated to the job.
A career in Human Resources can prove financially rewarding and personally fulfilling. The right HR management training program could provide the information you need to get started or advance in your career.
What Are the Key Duties Of An HR Manager?
The key duties of an HR Manager and the key functions of Human Resource management are more than just being a boss or a shoulder for employees to cry on when things don't go their way. Yes, Human Resource management does mean dealing with the "human side" of the business, but it also means objectively planning and meeting your organization's strategic goals. As such, a good HR Manager has to have good leadership skills, strategic thinking and planning skills, and knowledge of labor laws and HR best practices. Bottom line, a good HR Manager has to know or have:
Leadership skills
Knowing - and complying with - labor laws such as FLSA, FMLA, and COBRA
Not just handling payroll, but understanding compensation planning and benchmarking
Retirement Plan administration
Workforce planning
Addressing performance management issues
Conducting workplace investigations
Ensuring employee safety and health
Managing employee/labor relations
Properly handling documentation, reporting, and recordkeeping requirements
Requirements For A Career In Human Resource Management
There are many options for working in a Human Resources department, so your personality and preferences should be considered strongly with regard to the type of work and work atmosphere you prefer.
Specifically, smaller organizations typically have only one person running the HR department, so you have to be very widely trained in numerous areas, as well as be able to handle employee questions and requests across all HR-related issues and topics.
Individuals working in the HR department in larger organizations have the ability to specialize in benefits, payroll, retirement plans, compliance, or a number of other areas. In the larger organizations, the HR manager typically reports to an HR Director or C-level executive.
Regardless of the size of the department or organization, anyone working in HR should have excellent people skills, the ability to multi-task, and be able to work well under pressure, especially for things like getting payroll out on time, completing reports, etc.
About Our HR Management Training and HR Certificate Programs
Our Human Resource Management courses teach professionals of all experience levels the essential information they need to effectively manage human resources while remaining in compliance with federal and local laws and regulations.
Some of the concepts you can expect to learn about when you attend one of our training courses include:
Labor laws such as FLSA, FMLA, and COBRA
Payroll, compensation planning, and benchmarking
Retirement plan administration
Workforce planning
Workforce training/human resource development
HRMS issues and solutions
HR metrics
Strategic thinking and planning
Many of our HR training courses come with recertification credits from the Human Resource Certification Institute (HRCI) or the Society for Human Resource Management (SHRM). Whether you receive credit or not, attending one of our training courses allows you to enhance your resume and increase the value you provide to your organization.
In-Person and Online HR Management Training Courses
As an HR professional, you have many demands on your time. That's why we offer our HR management training courses, both online and in person. When you choose how you attend, you can work on professional development in the setting that works best for you.
Our in-person HR management training courses occur in cities across the United States, so you can pick the option closest to you. If you would rather complete training from your office, our online courses provide the same excellent content through a convenient video conference format.
In addition to scheduled HR management training seminars and certification courses, we also offer regular webinars covering a range of focused HR topics. You can watch these webinars live or see the recorded versions on demand whenever you're ready to take your career to the next level.
Whether you choose to receive training online or in person, our courses provide plenty of opportunities to interact and ask questions.